Located in the large Conca del Ghiacciaio di Verra a 3420 m.s.l., the Rifugio Guide della Valle d'Ayas represents an optimal starting point for classic climbs (Pollux, Castore, Rocce Nere and Breithorn), for the High Tour of Monte Rosa and ice and mountaineering courses.
Made of stone, wood and copper, it is well inserted on the rocky crest of Lambronecca and can be reached on foot or by skis from Val d'Ayas, Fraz. St. Jaques, from Valtournenche using the Plateau Rosa cable car or from Switzerland by climbing with the Piccolo Cervino cable car and crossing the Colle del Breithorn.
GPS
min N 45° 55′ 17.3" E 007° 46′ 04.7"
UTM 32 T 0404463 5086155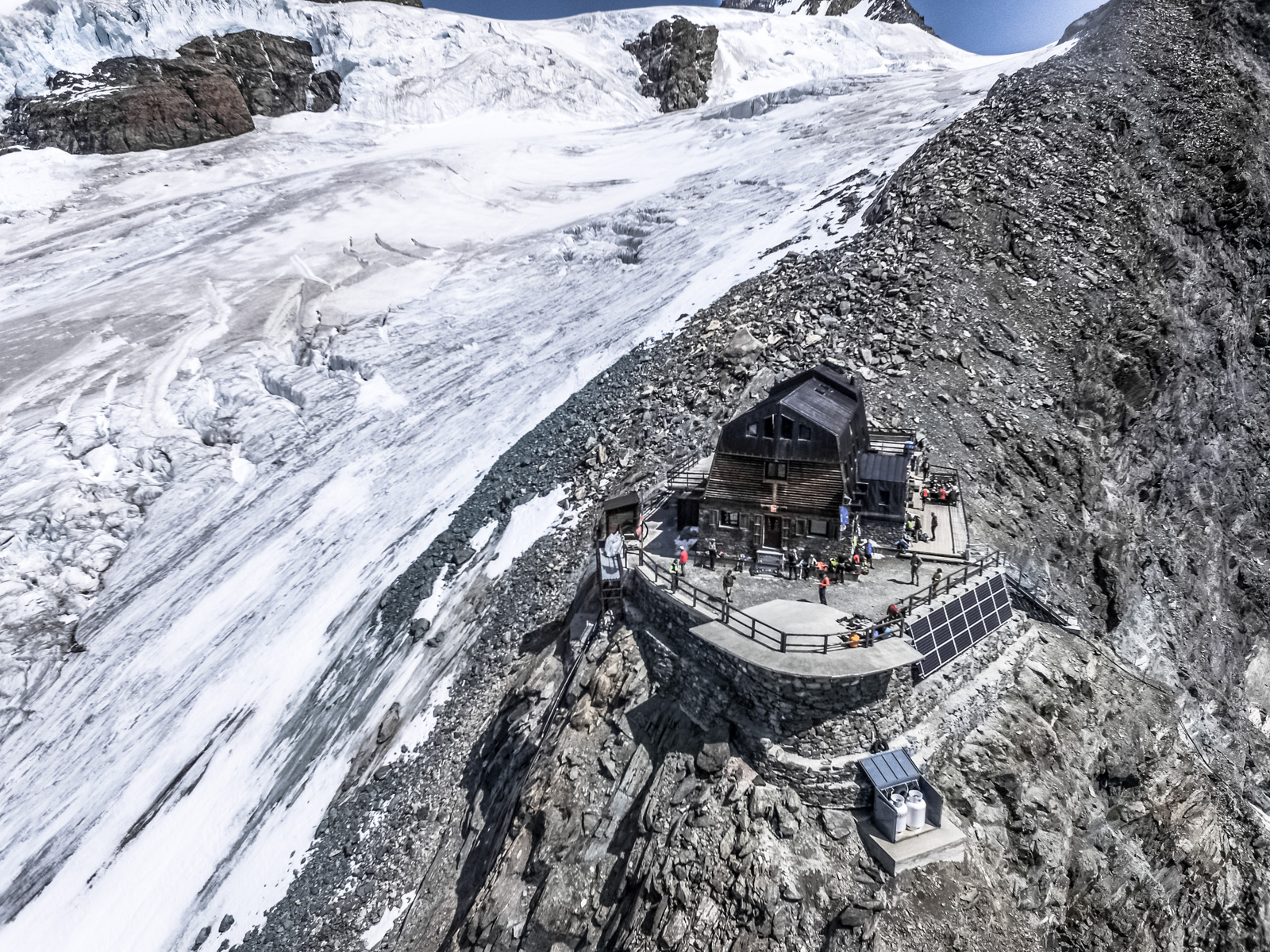 The Refuge takes its name from the ridge on which it is located. Different meanings have been attributed to the Lambronecca toponym. According to some it derives from the terms "tischi" (Walser language), "Am brun Ekko" which means "on the brown hill". According to others, it derives from "lambruna", a term with which blueberries are defined in some Piedmontese dialect, according to still others, the name would be the set of Lamb (angnello) and Ekke (Morena) and would therefore mean "moraine of lambs".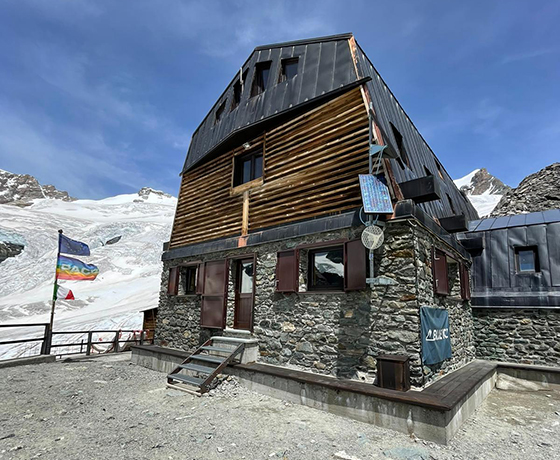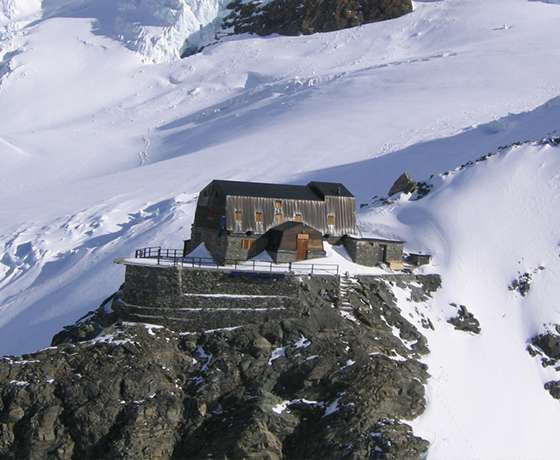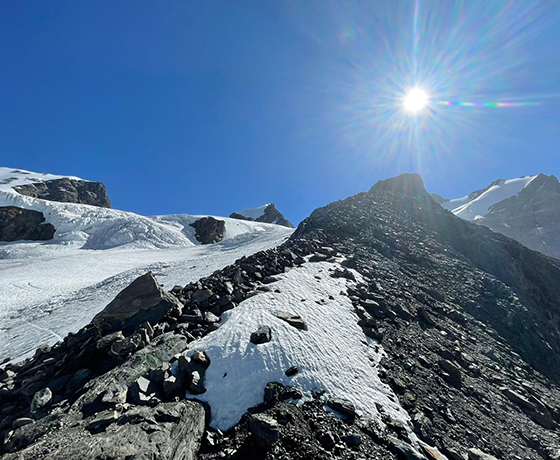 The Refuge is also known as the Rifugio Guide della Val d'Ayas as it was in the mid-1980s that the Guide Company embarked on a new ambitious project; the construction of an alpine refuge in Val d'Ayas.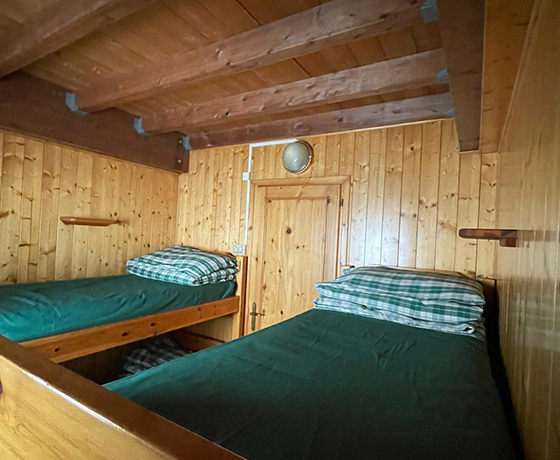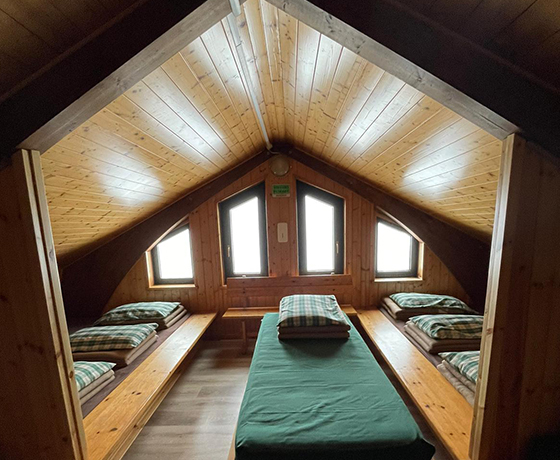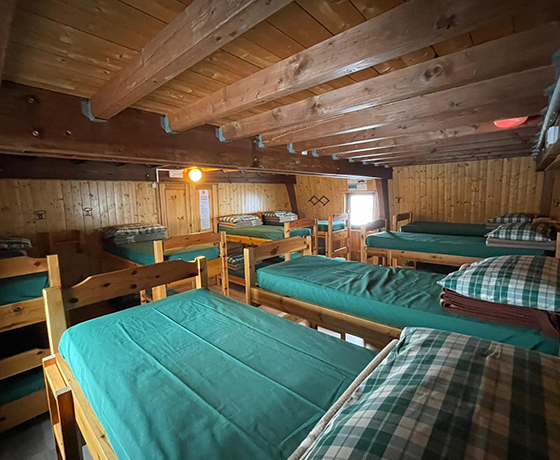 The structure has a capacity of 72 beds divided into small bedrooms and large rooms equipped with blankets and sheets on request.
Material storage and toilets with running water inside.
During the periods of closure, a winter room equipped with 16 beds is available.
On the ground floor there is a large room with a bar corner and a high-altitude, healthy and genuine cuisine that has nothing to envy to low-altitude cuisine 😉
The Bar and Restaurant service is dedicated to all guests of the Refuge, from those who want to stay overnight to face subsequent ascents to those who just want to enjoy a good lunch after the ascent to the Refuge.
For more information Discover all the services.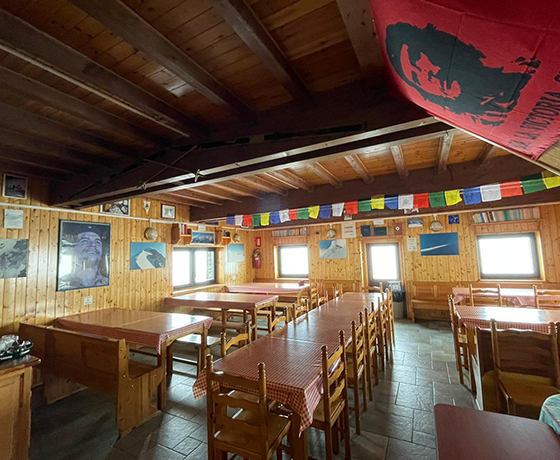 The Refuge is open for the spring season (mid-April / mid-May) and for the summer season (mid-June / mid-September). It is advisable to inquire about the conditions and exact opening dates.