The strategic position of the Refuge, located in the heart of Monte Rosa, makes it one of the privileged points of support for various ascents. It also lends itself very well to mountaineering and ice courses and is a stage of the Monte Rosa Mountaineering and Ski Mountaineering Tour.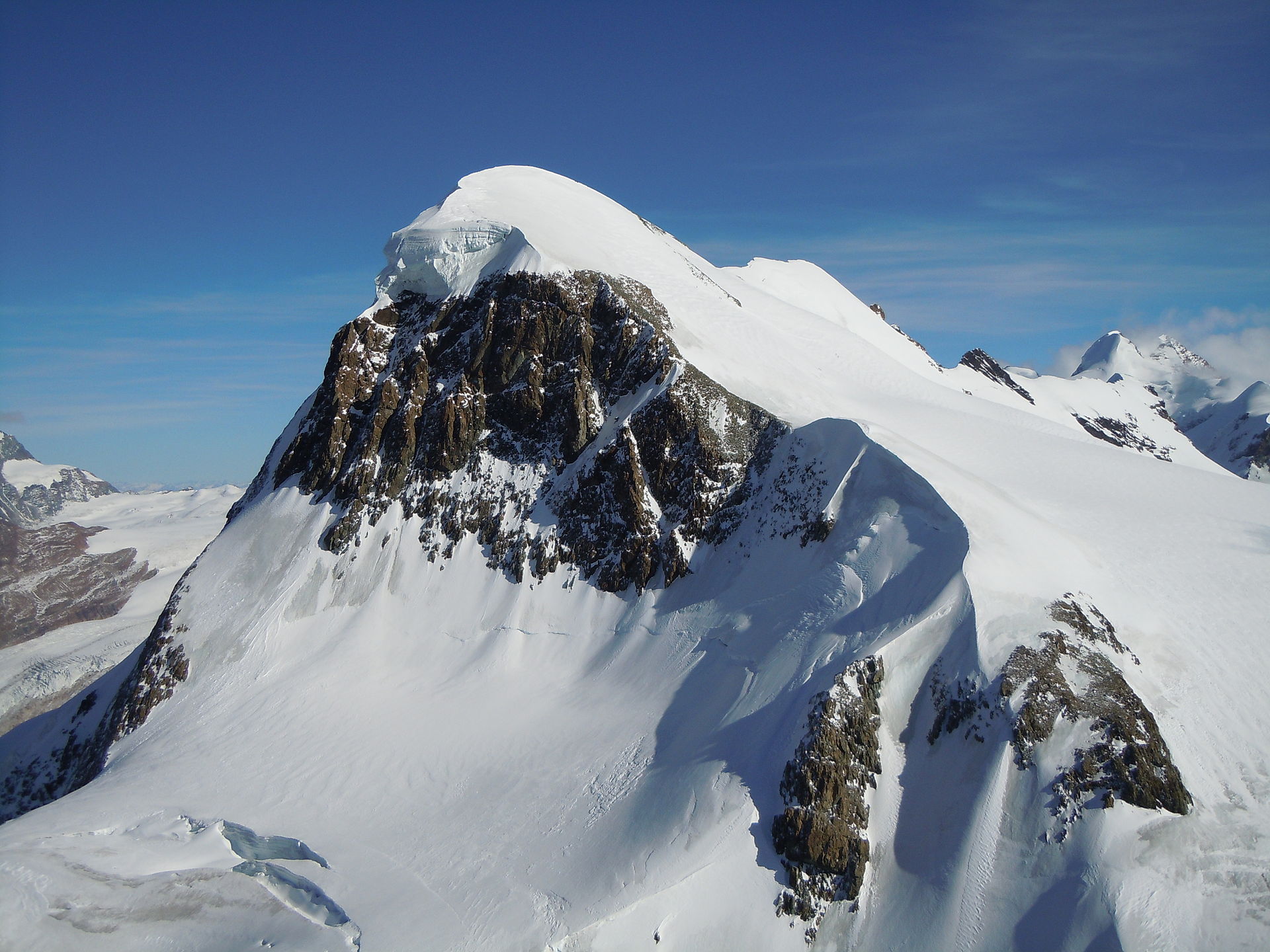 Breithorn [mt. 4165]
The ascent to the western and central Breithorns is considered easy given the presence of the ski lifts that depart from Cervinia. The situation changes completely if you go up from the Ayas Valley. Really long and at times tiring itinerary. To climb these 2 peaks you need a good workout and given the length of the path on the glacier, it is advisable to be fast enough so that you can get out in the early afternoon.
Roccia Nera [mt. 4075]
The Roccia Nera is one of the four-thousanders of the Monte Rosa massif, located between the Breithorn chain and the Pollux in a spectacular high-altitude glacial environment.
It is a climb that takes place entirely on snow. If the final ramp is not icy it does not pose great difficulties.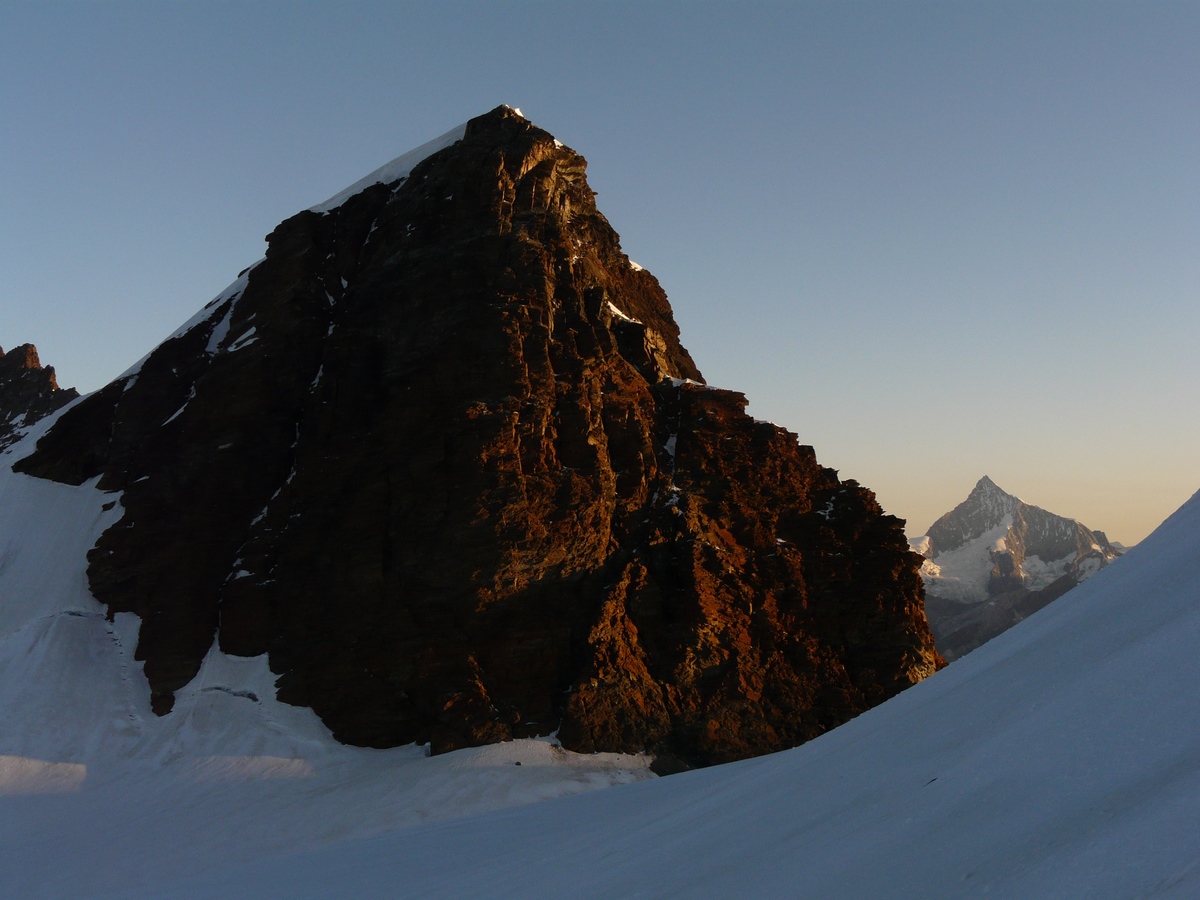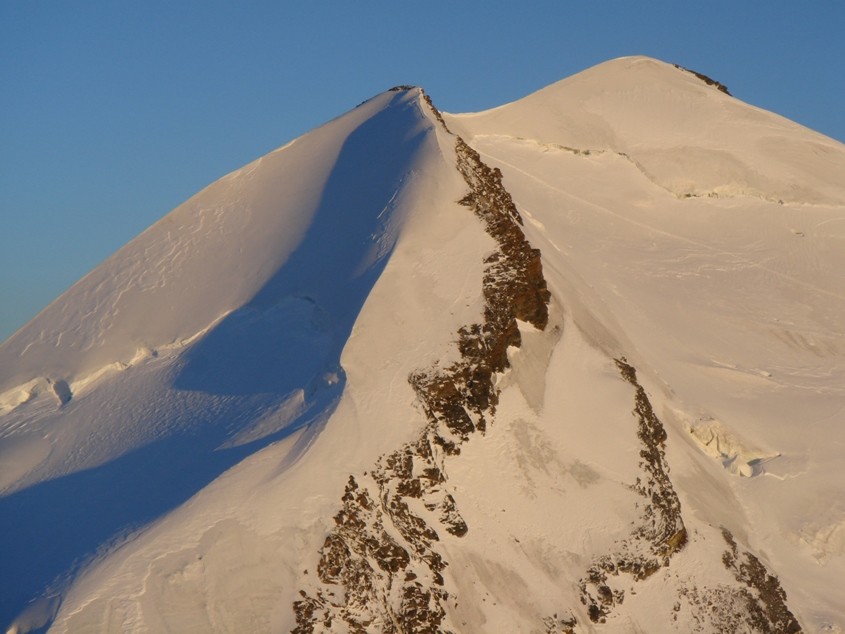 Castore [mt. 4220]
The climb on this itinerary is rightly considered more demanding and dangerous than the normal one on the east ridge; the difference in height to overcome is slightly higher due to the altitude of the refuge, slightly lower than that of the Sella, but the greatest difficulties derive above all from the steep slope of the west side of the Castore, which must be climbed with a series of hairpin bends, and from the last 15-20 meters between the bergschrund and the short ridge that will lead to the top (photo on the left), characterized by a slope between 45 and 50 °, and which therefore must be tackled in a rather energetic way relying above all on the ice ax, which in this short stretch is extremely useful for progression.
Polluce [mt. 4091]
From the refuge you reach the valley of the Verra glacier and continue eastwards. Without reaching Colle di Verra, you turn left and, gaining a little altitude, you avoid the base of the southwestern ridge of the Pollux. You face the first easy rocks, often covered with snow, which lead to a prominence, then you meet a fixed rope that allows you to overcome some smooth slabs. You go along a chimney (often covered with ice) equipped with a fixed rope, which gives access to a saddle. From this you go along a rocky wall on the left to finally continue the snowy ridge that leads to the top.